Home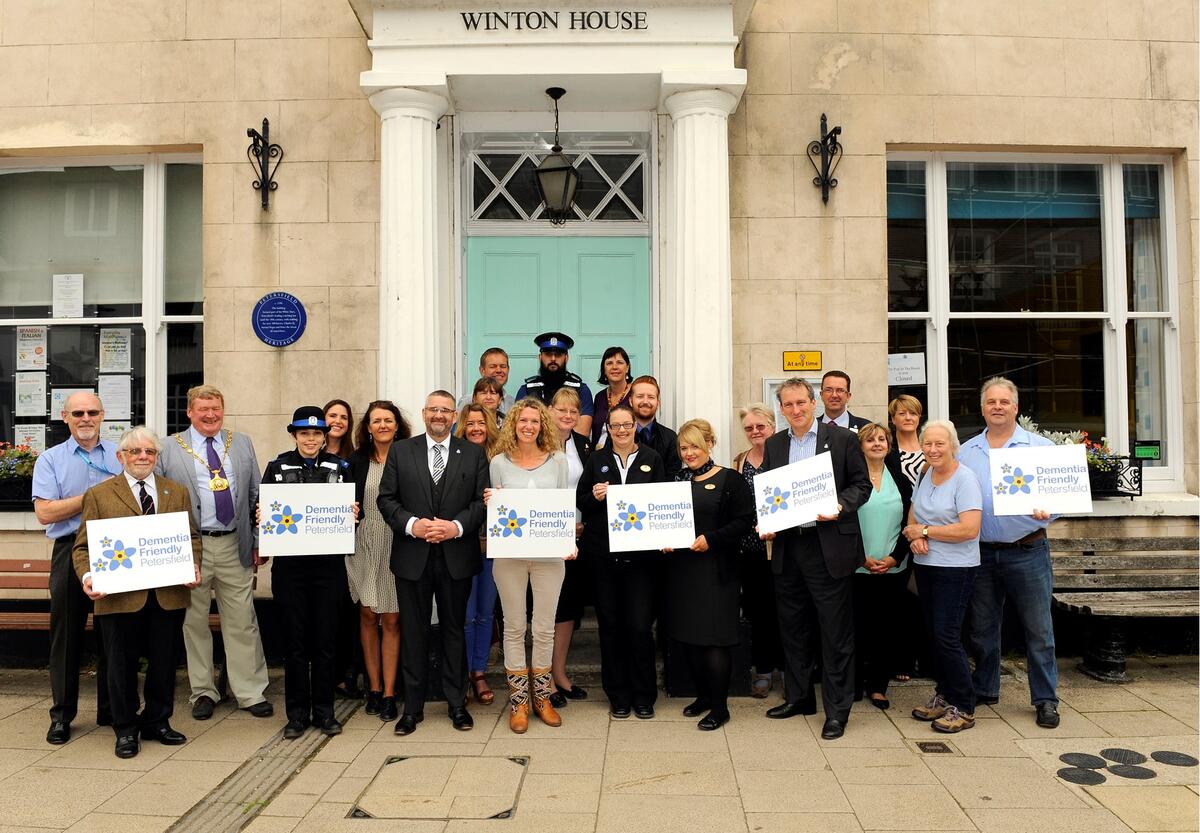 Imagine a town where people living with dementia feel understood and comfortable, a place where more businesses and services understand how to help those affected by dementia, and a group of organisations working together to help make the town truly dementia friendly.
Welcome to Dementia Friendly Petersfield.
The human impact of dementia is enormous and so are the numbers - 850,000 people in the UK are estimated to have a form of dementia, with up to 2,000 people in Hampshire living with the condition.
Dementia Friendly Petersfield aims to increase the awareness and understanding of dementia amongst businesses in the town, so those affected feel more supported by the business and services they rely on.
Businesses make a pledge to help key staff to become Dementia Friends. This can be done either by attending a free information session, which lasts just one hour, or by watching a video at www.dementiafriends.org.uk.
Dementia Friendly Petersfield is actively supported by organisations across the town, including East Hampshire District Council, Petersfield Town Council, the Petersfield Post, Hampshire Constabulary, Petersfield Area Churches Together (PACT), Princess Royal Trust for Carers, the Winton House Centre, Dementia Friendly Hampshire, Waitrose and Local Treasures.
You can see the full list of supporters on the Members page.